Solving Complex Business Challenges With Precise Workday Solutions
Business evolution often comes at the cost of significant upheaval. To maintain a strategic edge, enterprises must often rethink and revamp their underlying systems and structures. American Chase's Workday experts provide the agility needed to embrace change while keeping an enterprise's core operations in sync with its ever-evolving business goals.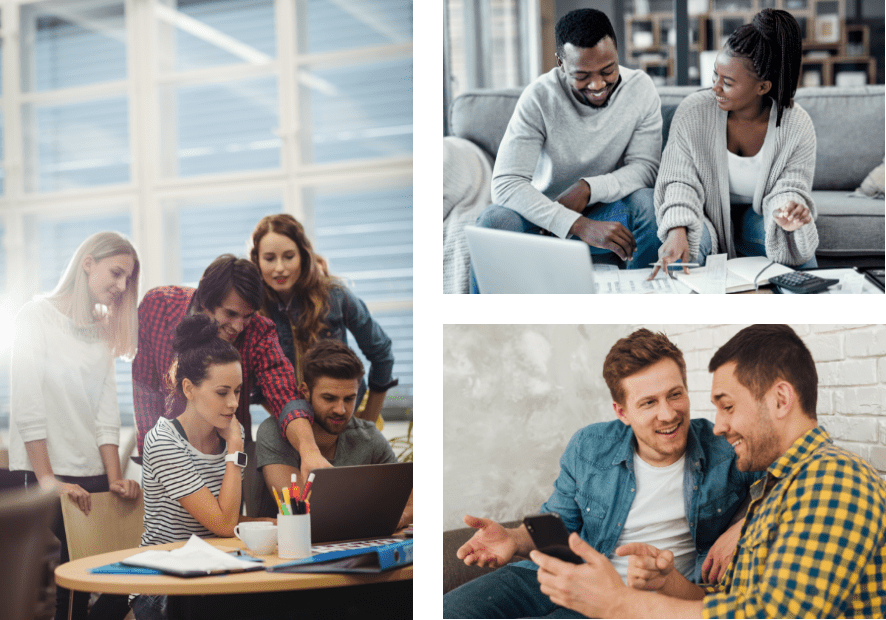 Better visibility into employee experiences for an engaged workforce.
Finance and HR working in unison to support strategic decision making.
Planning for the future with comprehensive forecasting capabilities.
Rapid ROI with proven Workday deployment and integration success.
Deeper business insights with standardized processes and actionable analytics.
Embrace The Future With Tailored Workday Solutions
Creating strategic partners of growth is at the forefront of everything we do.
With Workday's suite of solutions ranging from Financial Management and HCM to Adaptive Planning and Peakon Employee Voice, American Chase supercharges enterprises of all sizes to scale at the pace of their ambitions. And all this without falling prey to the burden of complex and rigid system integrations.
The American Chase Suite Of Workday Services
Every business is different. And so are their Workday requirements. To meet these unique needs, we have built a comprehensive suite of services that enable enterprises to make the most of their Workday investment.
Workday Optimization
Deploying Workday is just the first domino. Unlock the full potential of Workday with American Chase for a truly transformative ripple effect across delivery models, business processes, data management, and integrations. Make Workday evolve at the pace of your business and not the other way around.
Workday Integration
In the complex puzzle of enterprise software, Workday is rarely the last straw. American Chase experts ensure a frictionless data flow between Workday and the rest of your enterprise applications for a holistic view of your business. With a 360-degree view of your employees, simplify onboarding and off-boarding, automate employee expense management, streamline contacts, and much more.
Workday Implementation
Get up and running on Workday, from discovery and business process mapping to configuration and deployment. American Chase's augmented implementation approach is designed to deliver real business value right off the bat and evolve your existing environments to be Workday-ready. Benefit from our team's practical Workday expertise and avoid the common pitfalls of traditional Workday deployments.
Workday Insights
Why Are Salesforce Commerce Cloud Solutions the Best for E-Commerce Businesses?
When running an E-Commerce store, it's essential to have a reliable, secure, and customizable platform. This helps you offer your customers the best possible shopping experience while ensuring that your business runs smoothly. E-Commerce businesses have to rely on technology to support the marketing strategies and growth of their operations. While software development/maintenance (dev-ops) and ... Read more
READ MORE
Other American Chase Services
Frequently Asked Questions
How would American Chase tailor Workday for my business?

We begin with an in-depth understanding of your business processes, organizational hierarchy, and current IT landscape. We then configure Workday by leveraging the Workday Launch Model to perfectly align requisite solutions with your business needs while ensuring a smooth transition for your employees.

Will Workday help if I am just starting with my HCM transformation journey?

Workday is an excellent foundation for anyone just starting their HCM transformation journey. The solution supports various HCM processes and is highly configurable to meet even unique needs. Valuable features that prime your HCM for transformation include Reporting, Job Schedule and Notifications, Audit Trails, cross-platform accessibility, and much more.

Why opt for American Chase for Workday solutions?

When you partner with American Chase for Workday solutions, you get a team of highly qualified and experienced consultants who have implemented Workday for some of the world's leading organizations. We will take care of all your Workday needs with consistent, efficient, and next-gen processes.

What is your engagement process for Workday solutions?

Our team of experts will first understand your business needs and objectives. We will then propose a comprehensive solution tailored to fit your organizational culture and budget. To ensure a smooth transition, we will provide on-site support during and after the deployment of every Workday solution.

How do you ensure data security and compliance in Workday?

Workday takes a proactive and comprehensive approach to data security with features like step-up authentication to monitor access to sensitive resources. Moreover, SAML authentication can further control access to critical assets.

What are the challenges of migrating from existing HCM to Workday,
and how can American Chase help?

Key migration challenges include:


Disparate HR Practices: Migrating from an older HCM system to Workday can be difficult if your organization has multiple HR practices. Standardizing these processes can be time-consuming and may require help from a third-party consultant.
Lack of SOP: Without standard operating procedures (SOP), tracking how various processes are executed can be problematic.
Inflexible Deployment: If your organization has a complex IT landscape, it can be challenging to integrate Workday with existing applications.

American Chase Workday experts can help overcome these challenges and ensure a smooth migration to Workday. We can help standardize HR processes, develop SOPs, configure Workday to your tech stack, and more.