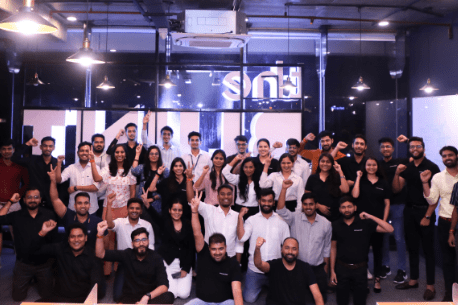 Our Inception
Our story began in 2013 when a group of former colleagues came together to solve a problem they saw firsthand while working with tech giants – the ordeal large organizations face in taking advantage of new technologies. They realized that these organizations often lack the technical expertise to quickly embrace new opportunities, stunting their growth.
Our driving force was a simple question: How can we make information technology work harder for businesses, no matter the scale?
The answer led us on a journey of nine years that shaped what American Chase is today.
What Makes Us Different?
Being from technical backgrounds, our leadership team has developed a unique consultative approach that helps our clients understand their prospects and make well-informed decisions about the technologies that will have the most significant impact on their business.
American Chase takes a business-first approach to IT backed by the best domain experts. This is why we can deliver transformative solutions and quality candidates that help our clients consistently outpace the competition. Driven by regular cross-functional training that puts perspective before process, our nimble delivery model has something for everyone.
Our Mission
Helping businesses leverage technology and resources to their maximum with world-class talent and solutions.
Our Vision
To be the most trusted technology advisor and talent provider for businesses worldwide, empowering them to thrive in the digital era.
Our Values
Our values are the foundation of everything we do. At American Chase, they guide us as we work to build long-lasting relationships with our clients, our employees, and the communities we serve.
Technology is changing every day, and so are we. We're constantly learning and evolving to be at the forefront of the latest trends. But there are some things that will never change about us. Things like our commitment to quality, our dedication to our clients, and our belief that people are what make organizations great. Our key value pillars include:
Flexibility: Adaptable and always ready to pivot.
Reliability: A team you can count on, no matter what.
Quality: World-class solutions and candidates.
Passion: A drive to be the best in everything we do.
Integrity: Doing the right thing, especially when it is hard.
Innovation: A willingness to challenge the status quo.
Teamwork: Working together to achieve collective success.
Communication: Transparency and collaboration at every turn.
Our Leadership Team
Since our inception, we've been led by some of the brightest minds in the industry. With a mix of technical and business expertise, our leadership team is poised to take American Chase to unique frontiers.
Our Team
The American Chase team is a close-knit group of like-minded experts who share a passion for technology and helping businesses succeed. We're made up of engineers, developers, consultants, and project managers from all over the world, and we are always looking for talented folks to complement our capabilities.
Interested In The American Chase Dream?